The College of New Jersey Student Receives Philadelphia STLE Award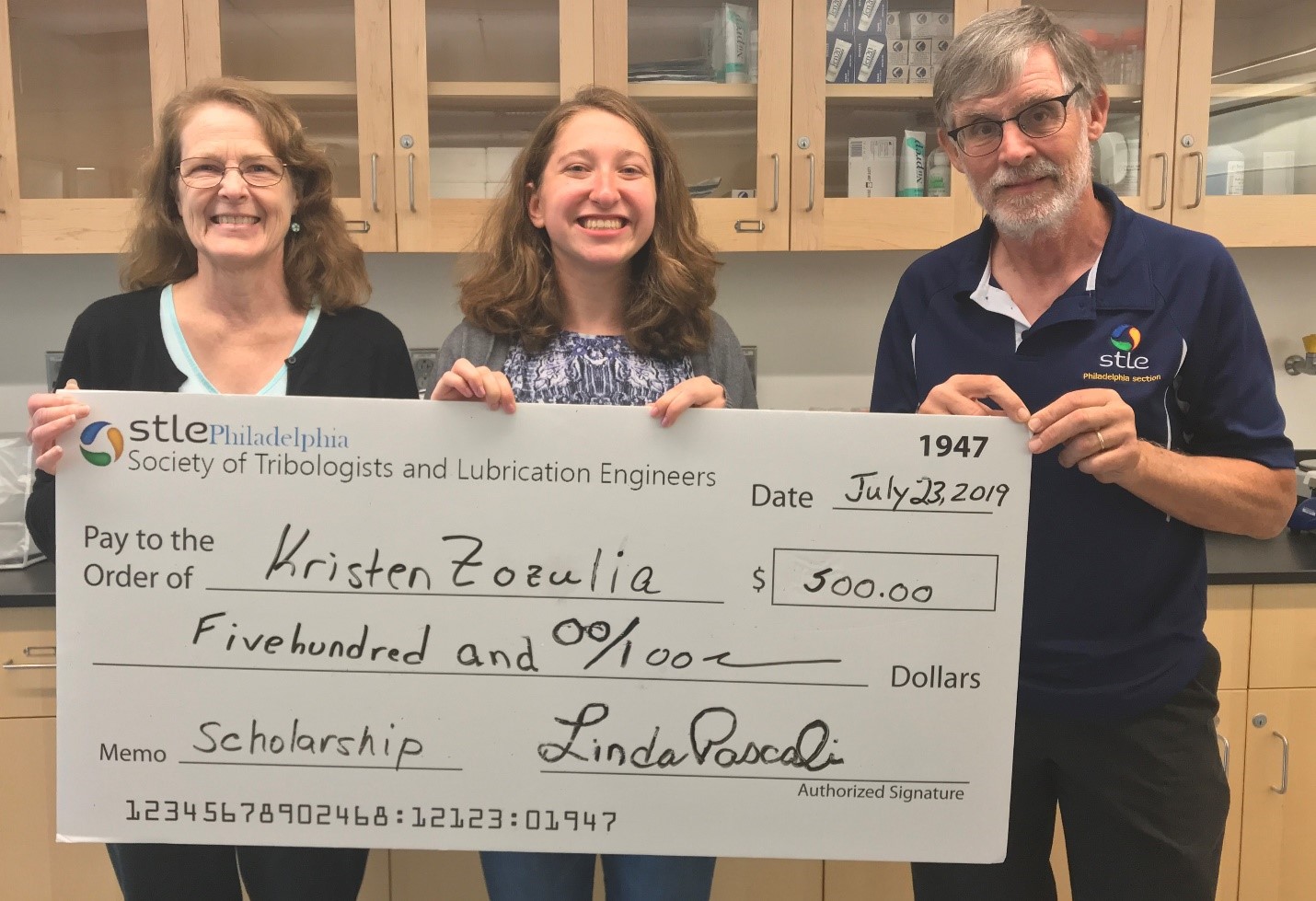 The Philadelphia Section of the STLE is pleased to award a $500 scholarship to Kristen Zozulia, a biomedical engineering major at The College of New Jersey.
In addition to having an outstanding academic record, Zozulia is participating in research on the fluid dynamics of blood flow and the role of microparticles in thrombosis (pathological clotting). This work shows the role of friction in determining the flow profile. Zozulia notes that viscosity accounts for the intrinsic friction in non-Newtonian fluids such as blood and is a critical characteristic of the fluid. The microparticles that account for clotting also result in fluid friction via the transfer of momentum occurring between the fluid and the particles. The research will lead to a better understanding of the mechanism of thrombosis with the potential to lead to improved prevention and treatment for stroke and heart attack.