STLE Section Awards Scholarship to Drexel University Undergraduate Student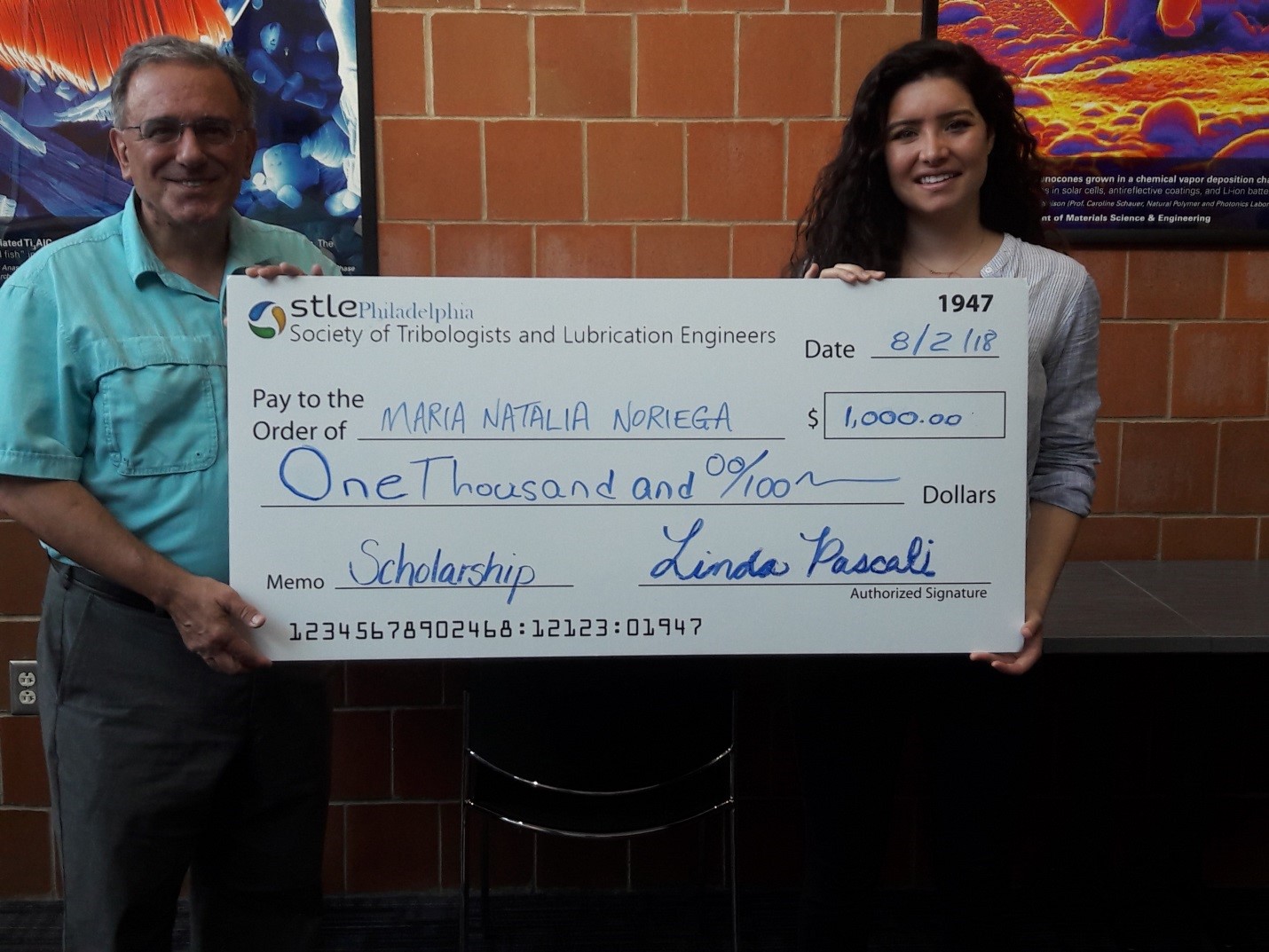 The Philadelphia Section of the STLE is pleased to award a scholarship to Maria Natalia Noriega, an undergraduate student studying Materials Science and Engineering at Drexel University.
As part of Drexel University's Cooperative Program, Natalia worked at INSA's Materials Laboratory where she designed silicone formulations for additive manufacturing, analyzed and identified tendencies of materials' mechanical properties due to changes in formulation. She also optimized rheological properties and curing characteristics of the specific material to match the manufacturing process requirements for 3D printing.
As a research assistant in the Interfacial Engineering and Materials Science laboratory of the Fraunhofer Institute, Natalia analyzed and characterized nanoparticles using different analytical methods such as Dynamic Light Scattering and Fluorescence Reader to quantify functional groups available in the surface, and to synthesize and hydrolyze nanoparticles via a mini-emulsion process.