October 2017 Technical Session
October 19, 2017 @ 11:30 AM

-

4:00 PM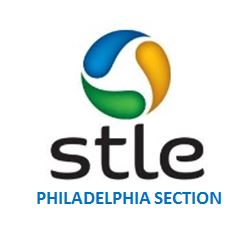 Greetings Friends and Fellow STLE Members!
Warm greetings from STLE Philadelphia, as we welcome the 2nd technical session of the 2017-2018 year – BIOTRIBOLOGY! We had over 60 attendees at our September meeting, and we can't wait to see new and familiar faces again this month.
Please join us on October 19th, 2017 for our 2nd session of the season, highlighting biotribology. Biotribology is one of the most rapidly growing and exciting areas in tribology, converging the disciplines of materials science, chemistry, fluid physics, biology, ergonomics and more. In fact, with application in prosthetics, dental, biomaterials, natural and artificial articular joints etc., it is highly likely that nearly all of us have been or will be beneficiaries of the advances in this amazing field. This month, our section welcomes 4 great speakers to elaborate on trends and research in this area – Please join us for an edifying afternoon. Please see the attachment(s) for further information.
RSVP Deadline: 10/17/2017
HOT LIST ITEMS:
• Philadelphia Section STLE polo shirts are for sale. Proceeds from the shirts benefit local STLE scholarship applicants, and strengthens our STEM initiatives both at the section level, and with STLE as a whole. Shirts can be purchased here, and picked up at the upcoming meeting(s). Please bring your receipt for pick up.
• SOCIAL EVENT: November 11, 2017 – STLE Philadelphia welcomes you and your families to the Simeone Foundation Automotive Museum for "Demo Day: They Had Brass!". See, hear and smell history come to life with some really cool older cars IN ACTION (like the Stutz 4C Bearcat). For further information, please visit http://www.simeonemuseum.org/ and/or contact John Irwin @ jirwin@jamdistributing.com.
• Keep your eyes peeled in the December issue of TLT for highlights on the 2016-2017 STLE Philadelphia scholarship winners
Our section continues to thrive thanks to each and every one of you and we hope to see you at our upcoming meetings and social events sporting one of our cool section polo shirts.
Best Regards,
Edward Cass